Apparently he was protesting "consumer rights."
Wearing sunglasses, dangling iPhone headphones, and a thick glove, the man went phone by phone crushing them with the large iron ball.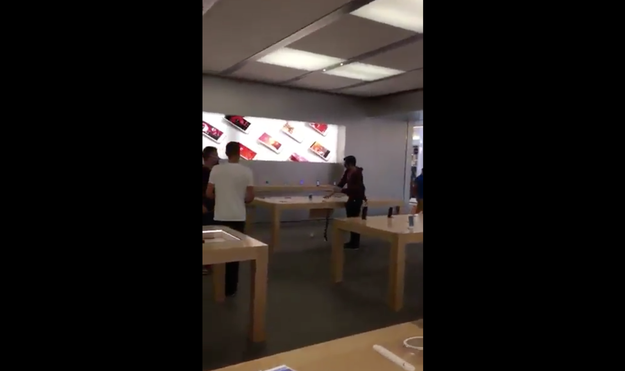 In a video filmed by a bystander, the man yells that his rights as a consumer had been violated by Apple.
Apple "violated my rights and refused to refund me in accordance to the European consumer protection law," the man shouts.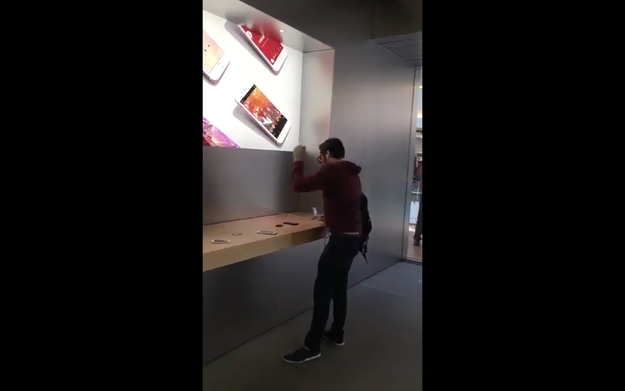 ---