Tax increase, tax increase, tax cut, tax cut, tax cut, tax increase.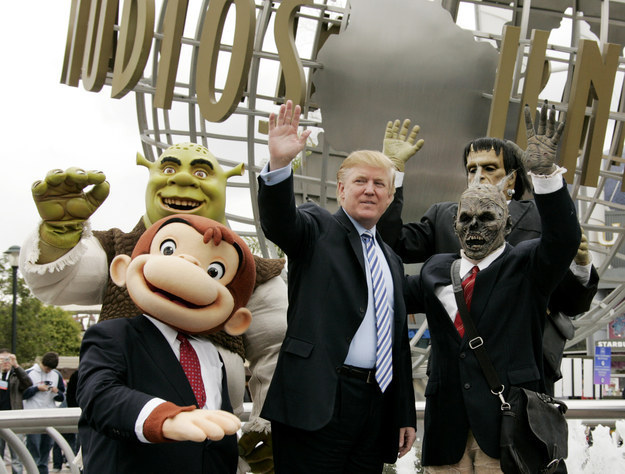 Fred Prouser / Reuters
On Sunday, Donald Trump said that under his administration, taxes probably will go up for the wealthiest Americans, in contradiction of his proposed tax plan. On Monday, he clarified that he meant his proposed tax cut, after negotiation with Congress, might just become a smaller tax cut.
Trump's inconsistency on the issue of taxes extends back 30 years. In the early 1990s, Trump criticized Reagan-era tax cuts for those in the top tax bracket, saying they removed any incentive for wealthy people to invest. At the end of the '90s, Trump was saying taxes needed to be increased to pay down the national debt and for universal health care.
In the 2000s, Trump advocated for the Bush-era tax cuts. Last year, he proposed a plan that would dramatically cut taxes for top earners.
Here's a breakdown of Trump's meandering position on tax policy:
1991: Trump calls tax policy changes passed under Ronald Reagan in 1986 a "disaster."
"What caused the savings and loan crisis, other than incompetence and various other things, was the 1986 tax law change. It was a disaster. It took all of the incentives away from investors, etcetera, etcetera, and it was a disaster," stated Trump on the Joan Rivers Show.
"You don't hear that but that was really the primary, in my opinion, that was the primary problem with the savings and loan," he continued. "That's why the country is losing billions and hundreds of billions dollars today because of a mistake in the tax law: change."
buzzfeed-video1.s3.amazonaws.com
1991: Trump testifies before the House Budget Committee that the Tax Reform Act of 1986 removed incentives to invest, saying the "25% for high-income people, for high-income people, it should be raised substantially."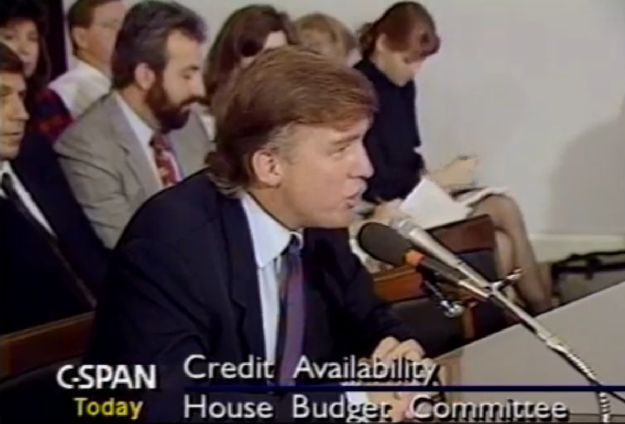 "One of the reasons we're there is what happened in 1986, in addition to what Mr. Seidman says, what happened in 1986, with the changes. So I really came on the basis that I wanted to, I'll answer questions on it, but I wanted to discuss the Tax Act of 1986," Trump stated.
"The other thing is, frankly, by having cut the high-income tax rates to 25% as an example, is people don't have the incentive anymore to invest," continued Trump. "They're saying, why should I take a chance on investing on lower- or moderate-income housing? I might as well just pay the tax. But the fact is that 25% for high-income people, for high-income people, it should be raised substantially, with the understanding that if you invest you can get it down and down substantially below that number."
"The incentive was taken away when the tax rates came down for high-income people. And I say, leave the middle, leave the lower, lower them, but people with money have to have the incentive. The dentist, the doctors, they have to have the incentive to invest. And there is no incentive."
C-SPAN
---