Warning: So many spoilers ahead!
Sunday's episode of Game of Thrones was very eventful, to say the least, and it was also full of callbacks to past episodes in the series.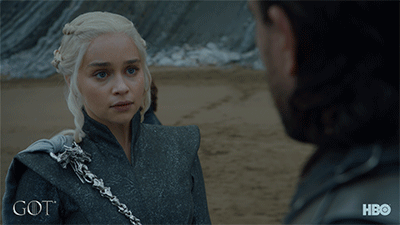 HBO / Via giphy.com
One major moment you may have missed happened during the conversation between Daenerys Targaryen and Jon Snow in the cave.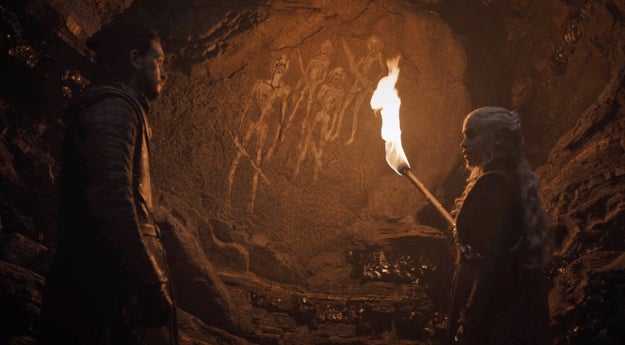 HBO
The King in the North urged the Queen of Dragons to help the North prepare to fight against the White Walkers.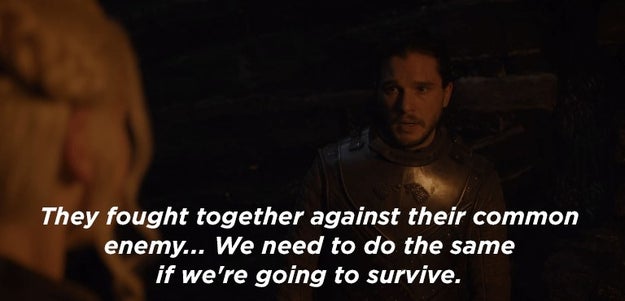 HBO
Dany said she'd help Jon Snow and his people, but only if he and everyone in the North would call her their queen.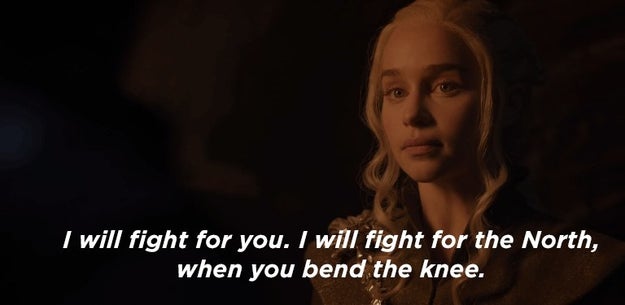 HBO
---