Many of our houses are actually older than the USA itself.
A detached house is a luxury, and most people live in terraced houses.
Look, we live on a small island so we can't all have the luxury of not sharing walls with neighbours.
We have seperate taps for hot and cold water.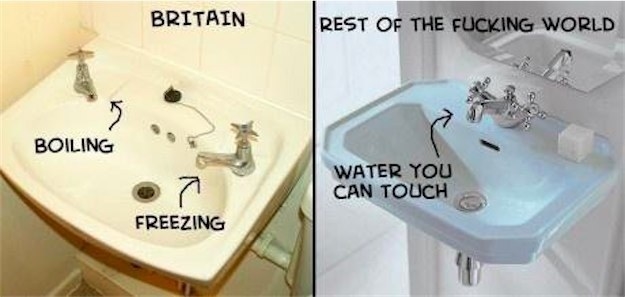 Nothing wakes you up more in the morning than darting your hands between a stream of scorching water and then freezing water.
---